Workplace Hub by Konica Minolta redefines work and the workplace. It's an intelligent technology built around people and businesses that makes efficient and effective collaboration a simple and intuitive task.
Workplace Hub is one complete IT ecosystem build of four pillars:
Admin dashboard. The interface that puts customers in control, from any device, wherever they are. IT administration tasks made easy.
Team space. Provides better way for co-workers, clients and partners to work together, from any location, device, or channel.
IT infrastructure. Everything brought together seamlessly in a single device, using technology evolving the business.
Managed IT services. A whole range of IT tasks managed for customers, freeing up their time and resources.
Learn more at the official Workplace Hub website. 
Workplace Hub is developed by Konica Minolta Business Innovation Centre (BIC). I joined this innovation focused organisation shortly after it was established to build a great experience design team first able to deliver outstanding experiences. The team has under my leadership contributed in evolution, prototyping, validation and iteration of new innovative product and service concepts.
I was involved in every aspect of the experience and design of software products, hardware products and the service ecosystem we worked on.
Workplace Hub doesn't come in a single option but there is whole product portfolio I worked on. I left recognisable footprint on following products and their service ecosystems:
Workplace Hub with built-in MFP
Workplace Hub server only
Workplace Hub standalone server
Healthcare Workplace Hub
Spoke
Besides working on the Workplace Hub portfolio I helped Konica Minolta BIC grow into a human centric and design driven organisation. The positive example made in KM BIC enabled me to contribute to a culture shift on the whole Konica Minolta company level.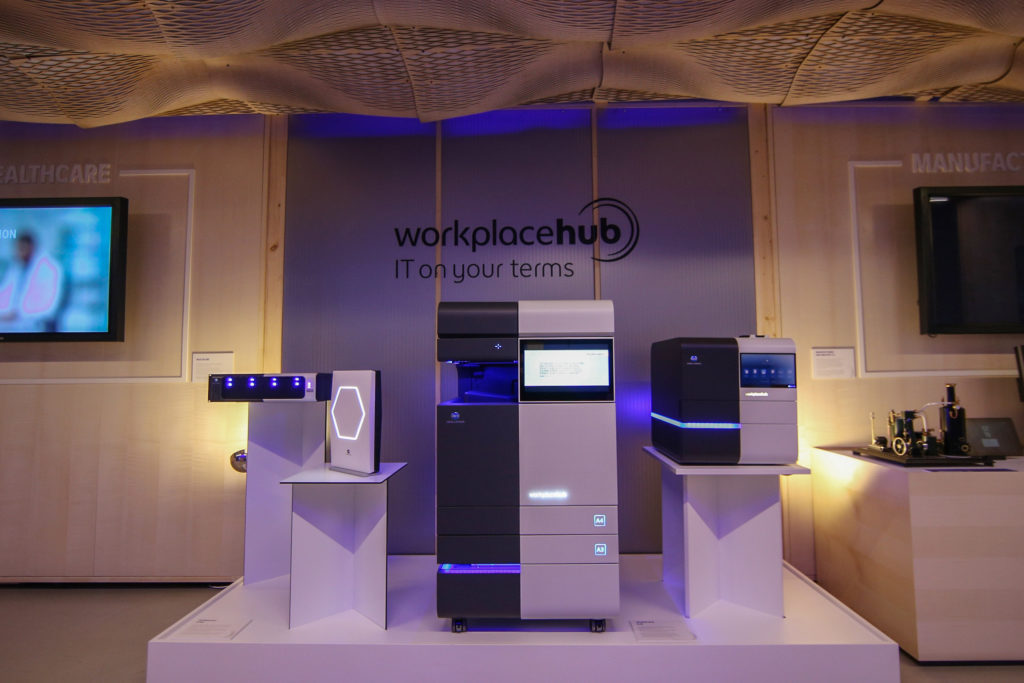 Visit: http://workplacehub.konicaminolta.com/